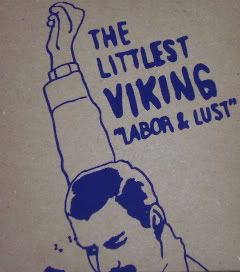 Genre: melodic math rock, post rock
These guys were nice enough to send me their new CD to review, and I'm certainly glad they did. You might remember me posting their last release, the Mafia EP, a while back, but this is definitely a positive forward progression of their sound. The one old song on the CD, "One Malt. Two Straws," is a re-recording (but I think I liked the old version better), and you can definitely tell that the new songs have a better flow to them.
I love the first track, "Joe the Actor," which has no less than three different parts that make me dance, but there's really not a weak track on the album. I am reminded of El Ten Eleven at parts, but right when I think I have their sound pegged, they throw in a punky part, or a jazzy part and send me back to square one. There are some really cool ideas in these songs and I look forward to what else these guys will put out. They are carving out their own niche in what can be a cookie-cutter genre.
8/10 (I've never done a rating before so you have nothing to compare this to, but you know, it seems about right.)
http://www.mediafire.com/?tmjdmrmytvg