Genre: singer/songwriter, folk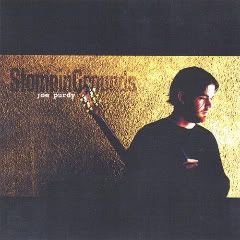 Probably the most "commercial" sounding album I've put up. The lyrics aren't super deep, Purdy can actually sing worth a flip, and your parents will probably like it. HOWEVER, the guitar playing is top notch and it's not overproduced, which I've heard ruin some similar albums. If you enjoy Gary Jules, Jeremy Enigk, or Josh Ritter, you should give this a shot. The slower songs are highlights for me, as some are really beautiful like "this morning blue" and "he said she said."
http://www.mediafire.com/?jyzqtwnjraz
-Sam
P.S. If anyone has his album "Julie Blue," I'd love to get it from you.